Education:

The greater the learning, the greater the awareness of how much more there is to learn.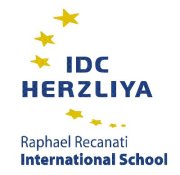 INTERDISCIPLINARY CENTER (IDC) HERZLIYA
RAPHAEL RECANATI INTERNATIONAL SCHOOL
LAUDER SCHOOL OF GOVERNMENT, DIPLOMACY & STRATEGY
Herzliya, Israel:
IDC GPA 93.89/100.00     45 Semester Hours
MASTER OF ARTS – 5/2014
MAJOR – Government: Specialization in Counter-Terrorism and Homeland Security Studies
HONORS/AWARDS – Magna Cum Laude
KEY COURSEWORK – Terrorism and Counter-Terrorism; Issues in National Security; Terrorism, Intelligence, the Conflict, and National Cohesion; Radical Islamic Ideologies; Terrorism Fundraising; Democratic Dilemma and Counter-Terrorism; Risk & Crisis Communication During Disasters; Counter-Terrorism Issues and Challenges for Homeland Security; Post-Modern Terrorism CBRN; The Anatomy of Terrorist Groups; Twelve Years Following the 9/11 Attacks
KEY ACTIVITIES – Internship and post-graduation project, International Institute for Counter-Terrorism (ICT), mapping terrorist organizations.  Published works: "Jordan: In the Balance," ICT Working Paper Series; "Agents of Destruction: Hizb'allah – A Primer on the Party of Allah," and "Iran's Expanding Footprint in Latin America," Small Wars Journal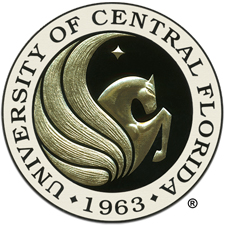 UNIVERSITY OF CENTRAL FLORIDA
Orlando, Florida:
UCF GPA: 3.546/4.000   50 Semester Hours
BACHELOR OF ARTS – 12/1984
MAJOR – Political Science: International Relations; Major GPA: 3.90/4.00
HONORS/AWARDS – Phi Kappa Phi Scholastic Honorary Award (top 10% in university under major), 4/1984; Cum Laude (upper 15% in College of Arts and Sciences)
KEY COURSEWORK – Revolutionary/Political Violence, International Relations, Government and Politics Soviet Union, Government and Politics Great Britain, American Government, Public Administration, Public Opinion, Scope and Methods Political Sciencce
KEY ACTIVITIES – Panelist during WFTV Channel 9 "Pro & Con" world politics series
BACHELOR OF ARTS — 12/1984
MAJOR/MINOR – Major: Journalism, Minor: Radio/Television; Major GPA: 3.28/4.00
HONORS/AWARDS – Cum Laude (upper 15% in College of Arts and Sciences)
KEY COURSEWORK – News Editing, News Reporting, Public Affairs Reporting, Feature Writing, Photography, Advertising, Radio Production, Broadcast Journalism, Regulations of Broadcasting, Mass Communication Law
KEY ACTIVITIES  – "Central Florida" magazine intern; radio host, WUCF AM; guest on radio talk shows in North America to discuss my human-interest article, which was also carried by wire services and numerous publications.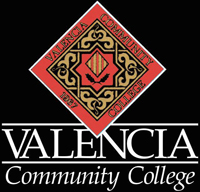 VALENCIA COMMUNITY COLLEGE
Orlando, Florida:
VCC GPA: 3.500/4.000   62 Semester Hours
ASSOCIATE IN ARTS: 4/1982
MAJOR – Journalism: Mass Communications
HONORS/AWARDS – William B. Robertson Journalistic Writing Award, First Place, cash, state-level commendation, 3/1982; Student Activities Award for Outstanding Service 1981-82, 4/1982; President's Honor List  
KEY COURSEWORK – Creative Writing, News Reporting, Feature Writing, Editing, Newspaper Labs, Mass Communications, American Government, Student Leadership Development
KEY ACTIVITIES  – Managing Editor, "LaPrensa" campus newspaper, 1982; Staff Writer, "Focus" campus magazine, 1982; Communications and Computations Academic Skills Committee member for statewide college exit exam, 1981




OTHER CREDENTIALS:

OSHA SAFETY 10-HOUR CERTIFICATION –
University of South Florida, Titusville, FL
Safety Florida program, 3/2004

CERTIFICATE OF ORDINATION –
The Door Ministries, Summerville, SC
Full Gospel Minister, permanent status, 11/2002
CURRICULUM VITAE AND SKILL SETS: